Key People
Aurora Dairies' Board of Directors is a governing board with a diverse group of directors, each of whom bring many years of experience and expertise in their particular field. The Board's membership is as follows:
Jim Mckay - Managing Director
Jim joined Warakirri in the role of Managing Director in March 2017, with over 25 years' experience across the financial services industry. Prior to joining Warakirri, Jim was Head of Distribution for Franklin Templeton Investments, Managing Director of the wealth management division of Challenger, the CEO of Boss Software International, and Head of Distribution for ING Investment Management and a member of their Asian Leadership Team. Jim has a Bachelor of Economics, a Post Graduate Degree in Finance and Investments, and an MBA from the Melbourne Business School at the University of Melbourne. Jim is a member of the Australian Institute of Company Directors and a Graduate of their Company Directors program. Jim is also a member of the investment committees of two charitable institutions.
Jane Tongs - Non-executive Director
Jane is a corporate adviser. She is chairman of Netwealth Holdings Limited and Lend Lease Australian Prime Property Fund Investors Committee and is a Director of Australian Energy Market Operator Limited, Cromwell Property Group and Catholic Church Insurances. Jane has an Executive MBA from the Melbourne Business School, a Business degree from RMIT and is a fellow of the Institute of Chartered Accountants. Jane is also a member of the Institute of Company Directors. Jane has over 20 years' experience as a senior executive and company director in both private and government owned infrastructure, funds management, insurance and property businesses. Previously, Jane was a Financial Services Litigation Partner with PricewaterhouseCoopers.
Peter Promnitz - Non-executive Director
Peter is an experienced director and chairman of listed, mutual and private companies. In a career spanning over 40 years, Peter has gained a deep expertise in the financial services, investment and superannuation sectors. Peter is currently the chairman of Australian Unity Limited and the CareerMoneyLife Advisory Board, while also being a member of the Red Cross Australia Investment Committee. Peter spent thirteen years of his career at Mercer and held the role of CEO for Mercer Australia/NZ from 2004 – 2010 and the role of Regional Head, Mercer Asia Pacific from 2007 – 2012. Peter also held the roles of non-executive director and chairman of SFG Australia Limited between 2011 and 2014. Peter holds a Bachelor of Science (Hons) from the University of Adelaide and is a Fellow (& Graduate) of the Australian Institute of Company Directors. Peter is also an actuary and is an Associate of the Institute of Actuaries of Australia.
Aurora Dairies' management team are dedicated to exceeding our investors' expectations, whilst developing and supporting our people to ensure a sustainable future.
Ben James, CEO
Ben joined Warakirri in May 2012 in the role of Operations Manager. He studied a Bachelor of Applied Science Agriculture at University of Adelaide. Ben has over 20 years' practical experience within the agriculture industry and more specifically experience in large scale dairy and mixed farming enterprises. Ben commenced his current role in December 2012.
Fergus Crawford, General Manager Commercial
Fergus joined Warakirri in June 2018, in the role of Project Manager to assist in the establishment of Aurora Dairies. Previously he had worked with Murray Goulburn in Corporate and Commercial Strategy and prior to this worked in corporate advisory M&A/Strategy and Commercial Banking for 10 years. Fergus has a Bachelor of Business from La Trobe University. Fergus has had substantial experience working across the agriculture value chain and has been part of the Aurora Dairies team since inception in February 2019.
Sam Dunbar, Operations Manager
Sam joined Aurora Dairies in July 2021 as Regional Operations Manager for Gippsland and Northern Victoria. Sam has strong operational dairy experience in farm management developed in over 20 years in the industry including a number of large scale operational management positions. Sam's experience is broad and covers significant involvement in pasture based operations in Gippsland, Southwest and Northern Victoria.
Ricky Tuck, Operations Manager
Ricky joined Aurora Dairies in June 2019 as Operations Manager for Western District and South West Victoria region. Ricky has strong dairy farm management knowledge and experience, developed while owning, and operating, his own dairy farm in New Zealand and in senior operational roles across a range of corporate dairy businesses in New Zealand, the United States and most recently Tasmania.
Peter Van Zyl, Operations Manager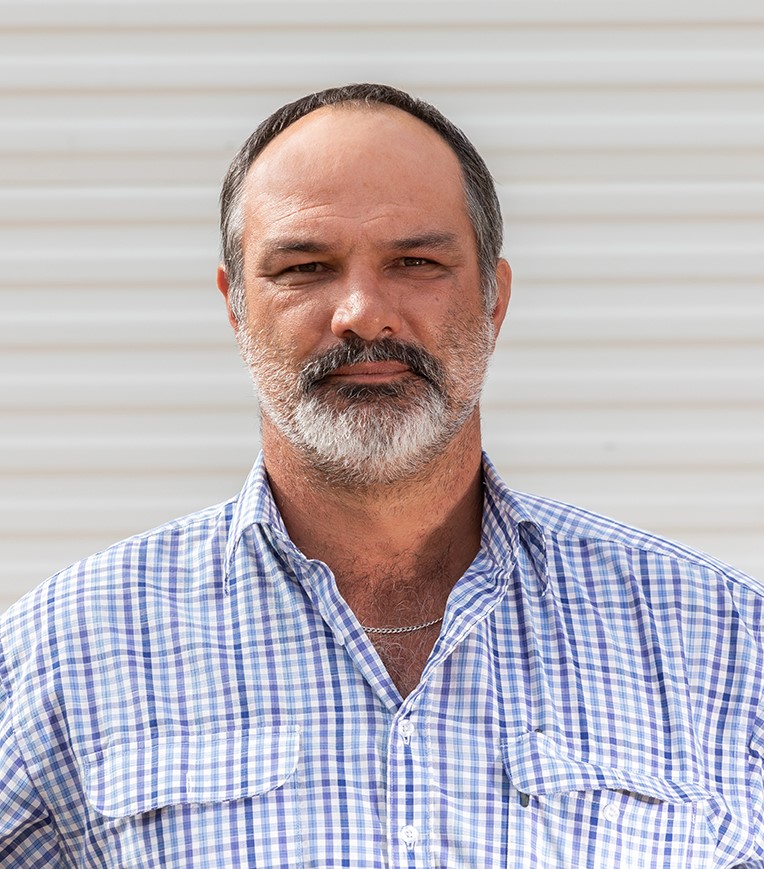 Peter joined Aurora Dairies in April 2020 as Operations Manager for South Australia. He brings strong operational dairy experience developed over 20 years of farm management, including a number of large-scale operational management positions. Peter's experience covers pasture-based operations in South Africa, New Zealand, and most recently, in Tasmania.
Mark Saddington, Training, Onboarding and Safety Manager
Mark joined Aurora Dairies in June 2020 as Training, Onboarding and Safety Manager. Mark has a unique skill set and experience that complement his role with strong operational dairy management experience as well as extensive experience in, and a passion for, dairy industry training and development.